MASKS ARE NOT REQUIRED BUT STRONGLY RECOMMENDED.
We ask that ONLY the patient attend their appointment, no extra guests please.
Thank You
We are experiencing a VERY HIGH CALL VOLUME we ask that you please leave a message and we will return your call within 24-48 hours. You may also email us at
Butcharthealthcenter@gmail.com (UNION CITY LOCATION)
losgatos@butcharthealthcenter.com (LOS GATOS LOCATION)
QME for Dr.Sabsovich/Dr. Butchart please email or fax demographics to QME@butcharthealthcenter.com * FAX: 510-487-5107
Thank You for your patience during this time.
MEDICAL WEIGHT LOSS PROGRAM HOURS
UNION CITY LOCATION
NO WALK-INS WILL BE ACCEPTED.*
MONDAY, WEDNESDAYS, FRIDAYS
9:00AM - 1:00PM
2:00PM - 5:00PM.
LOS GATOS ( FORMERLY CAMPBELL) LOCATION
TUESDAYS
9:00AM - 12:00PM
WEDNESDAY
9:00 AM - 1:00PM
2:00PM - 5:00PM

NEW CHIROPRACTIC HOURS
MONDAY 9:00AM - 1:00PM
2:00PM - 5:00PM
TUESDAY 9:00AM - 1:00PM LOS GATOS LOCATION CLOSED
2:00PM - 4:00PM
WEDNESDAY 9:00AM - 1:00PM
2:00 PM - 5:00PM
THURSDAY UNION CITY CLOSED LOS GATOS LOCATION: 9:00AM - 12:00PM
FRIDAY 9:00AM - 1:00PM
2:00 PM - 5:00PM
Welcome to Butchart Health Center!
Located in the heart of Union City, Menlo Park and Campbell, the leading health professionals at Butchart Health Center are dedicated to helping you achieve your wellness objectives -- combining skill and expertise that spans the entire wellness spectrum. Dr. Dennis Butchart is committed to bringing you better health and a better way of life by teaching and practicing the true principles of living and looking at your peak level.
Patients seeking treatment at Butchart Health Center with one of our Doctors are assured of receiving only the finest quality care. Dr. Dennis Butchart and the staff have a genuine concern for your well-being! Whether you come to our office for Medical Weight Loss, Chiropractic or Massage our Goal is for you to leave with the satisfaction that you have made the first step to a healthier lifestyle.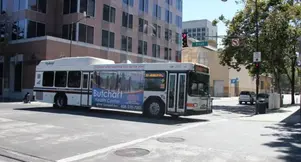 If you are new to our website, please feel free to discover and learn about Medical Weight Loss, Chiropractic, Massage or just overall wellness. If you are interested in starting your journey towards wellness please subscribe to our award winning newsletter. If you are already a newsletter subscriber, please explore the member wellness section of our website for wellness articles, resources, and health facts---specifically targeted by Dr. Dennis Butchart for your Health Goals.
It's Your Life... Live it in Health!
Dr. Dennis Butchart
Union City Chiropractor | Butchart Health Center | 510-487-5105